Welcome to tokyofcollection.com !!
The page here is under construction now...
SPECIFICATION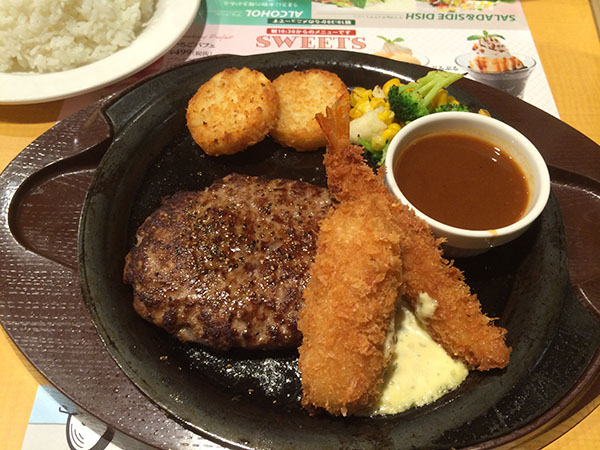 URL
http://www.skylark.co.jp/gusto/
Number of stores
1,348
Openning Hours
Opening hours vary depending on the store.
Payment
After eating,pay at the cash register.
Credit cards
VISA,MASTER,JCB,AMEX
Take Out
YES(There is a take-out menu.)
Price
LUNCH 500- YEN
DINNER 600-1,000YEN
Recommended dishes
Hamburger steak there are many types of is recommended.
Features
We can eat food of all Japanese, Western, Chinese.
There is a children's menu.
Side menu is enriched.
Copyright (C) 2013-2014 TOKYO FASTFOOD COLECTION All Rights Reserved.
powered by first wave