Welcome to tokyofcollection.com !!
The page here is under construction now...
SPECIFICATION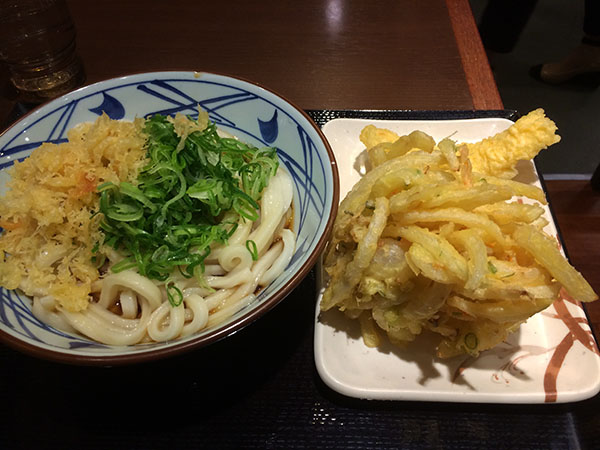 URL
https://www.toridoll.com/shop/marugame/
Number of stores
774(in Japan)
Openning Hours
Opening hours vary depending on the store
Payment
We ordered the food line at the counter.
Credit cards
Not available
Take Out
YES
Price
280-480YEN PLUS Topping.
Recommended dishes
Kamaage UDON
Features
Kind of topping many, it is eat as much as you like what you like.
Can stand all topping, piping hot with fried.
Copyright (C) 2013-2014 TOKYO FASTFOOD COLECTION All Rights Reserved.
powered by first wave